Diane's residence
Contact, access & FAQ
How to come
By public transport, if you are coming from the city center or the train station, take bus lines n ° 47, n ° 57, n ° 58 and get off at the stop "Tucaut", or the bus n ° 53 stop "Farm Corner". And here you are!
From the Residence to go to the center, take bus no. 87 in the direction of Basso-Cambo, at the "Diane" stop or else bus no. 53 always in the direction of Basso-Cambo at the stop " Halter ".
When you arrive at the Basso-Cambo terminus take the metro to the Capitol. It takes around 45 minutes to travel from the Residence to the Capitol. You should also know that the last Bus from Basso-Cambo in the evening to return to the Residence is at 8:30 p.m.
If your GPS cannot find "3 route de Saint Simon, 31100 TOULOUSE" you can enter the following coordinates: Longitude: 1.366912 / Latitude: 43.5591586.
Do not hesitate to call our reception on 05 34 36 75 36, we are always at your disposal, ready to guide you!
Contact
Form below
Address
 3 Route de Saint-Simon, 31100 Toulouse, France
Phone
+33 5 34 36 75 36 
Contact the residence
Do you have a question regarding a reservation or the residence? Please check the FAQ here under, or contact us via this form if you didn't find the answer.
Your questions, our answers
Find most of the answers to your questions in the dedicated section below.
DOES THE HOTEL OFFER A WI-FI CONNECTION IN ALL THE ROOMS?
Yes, all of our accommodations are equipped with free Wi-Fi.
DO YOU HAVE A WELLNESS SPACE, A POOL, A TENNIS COURT?
La Résidence de Diane has an outdoor swimming pool with solarium, open on sunny days and until the end of September. The swimming pool is open from 9 a.m. to 10 p.m. For the exact dates, please contact our reception directly on 05 34 36 75 36. Our residence also has a tennis court (loan of free tennis equipment).
WHAT SIZE IS THE POOL?
The pool is approximately 13 meters by 6 meters.
DO YOU HAVE A BUSINESS CENTER SPACE?
DO YOU HAVE BABY BEDS ?
Yes, we also provide a highchair free of charge (subject to availability). Please notify us on 05 34 36 75 36 from your reservation, for our organization.
WHAT ARE THE OTHER GENERAL SERVICES YOU OFFER?
We offer: loan of ironing equipment, newspapers available, luggage storage, laundry service (extra charge), safe (at reception and in the rooms).
WHERE CAN I EXCHANGE MONEY?
You can exchange money at the banks near the residence (Banque Populaire Occitane 8 minutes from the residence).
DO YOU HAVE A MEETING ROOM?
Yes, our meeting room has a capacity of 10 people maximum. We offer "study day", "semi-residential", "residential" packages. Contact us for more information on 05 34 36 75 36.
DO YOU HAVE A MEETING ROOM? IS THERE A PARKING?
Yes, it is free and monitored by a camera and accessible with a digital code!
WE ARRIVE BY PLANE / TRAIN: DOES YOUR HOTEL OFFER TRANSFER?
We have a partnership with a taxi company, but the transfer is not offered. More information at reception on 05 34 36 75 36.
I CAN'T FIND ALL THE UTENSILS I NEED IN THE KITCHEN, CAN I CONTACT THE RECEPTION?
Of course ! We have utensils and dishes in stock, do not hesitate to ask for them at the reception. When you arrive, we put an inventory sheet, which allows you to report any missing utensils.
ARE THE ACCOMODATIONS EQUIPPED WITH SHOWER OR BATHTUB?
All accommodation is equipped with a bathtub, except those adapted for people with reduced mobility.
IN THE MATTER OF STORAGE, WHAT EQUIPMENT DOES THE ACCOMMODATION HAVE?
There are fitted wardrobes with sliding doors in the apartments.
WHAT FREQUENCY IS HOUSEHOLD MADE? WHAT SHOULD I DO BEFORE LEAVING THE HOUSING?
Regarding the frequency of cleaning, it all depends on the rate chosen. The cleaning service and the change of linen differ according to the type of tariff. This information is well indicated when you book.
When you leave, we ask you to leave the kitchen area clean and empty your trash cans, or to pay an additional fee.
MY PLANE / TRAIN IS AT 4:00 PM THE DAY OF MY DEPARTURE: CAN I BENEFIT FROM MY ROOM UNTIL THIS MOMENT? CAN YOU KEEP MY LUGGAGE ON THE DAY OF MY DEPARTURE?
The accommodation must be vacated by 11 a.m. If you wish to benefit from the room after 11 am, please contact the reception to find out the procedures for late departure. We can also store your luggage free of charge on the day of your departure. They will be available during reception opening hours.
Customers who book directly on our site benefit from late departure (subject to availability).
Y A T-IL UN SERVICE BLANCHISSERIE DANS L'ÉTABLISSEMENT ?
Yes, the residence offers a laundry service. Rates on request at reception or on 05 34 36 75 36.
DO YOU PROVIDE THE TOILET LINEN?
Of course ! You will have one bath towel and one hand towel per person, do not hesitate to come and ask for another at reception, if a single kit is not enough (extra charge).
WHAT TIME CAN WE ENTER THE ACCOMMODATION? WHEN SHOULD WE RELEASE IT?
Our customers are expected from 4 p.m. and must hand over the key before 11 a.m. on the day of departure.
We offer early arrival and late departure at an additional cost (50% of the price for the past or future night) and subject to availability. This request must be formalized with the reception on the day of arrival when handing over the key. Failing to request, a departure after 11am will be charged for an additional night.
Note: customers who book directly on our site benefit from free late check-out (subject to availability).
WHAT ARE THE RECEPTION OPENING HOURS?
The reception is open 24 hours a day, 7 days a week (reception closes from 12 noon to 2 p.m. on Saturday and Sunday).
IS SMOKING ALLOWED?
No, our hotel residence is non-smoking.
IS YOUR ESTABLISHMENT ACCESSIBLE TO PEOPLE WITH REDUCED MOBILITY?
Yes, some studios and apartments are suitable for people with reduced mobility. Please contact reception at 05 34 36 75 36 for availability.
WHAT IS IN THE APARTMENTS?
The studios "double bed" are equipped with a large double bed of 160cm.
The 4-person apartments are equipped with a sofa bed in the living room and a large 160cm double bed in the bedroom.
The "5 person duplex" apartments are equipped with a sofa bed and a convertible sofa in the living room, a large 160cm double bed in the bedroom.
CAN WE COME WITH A PET?
Yes, the residence accepts pets (with supplement). We also request the payment of a deposit equivalent to the overnight rate.
ARE THE ACCOMMODATIONS AIR CONDITIONED?
ARE THE ACCOMMODATIONS AIR CONDITIONED?
WHAT ARE THE BREAKFAST SCHEDULES?
Breakfast is served every morning from 6 a.m. to 9:30 a.m. on weekdays and until 10.30 a.m. on weekends and public holidays.
CAN WE BE SERVED IN A ROOM?
No, breakfast cannot be served in your room. However, you can choose to prepare your own breakfast using the kitchenette in your accommodation.
IS A SECURITY OFFICER PRESENT IN THE RESIDENCE?
No, however be aware that our residence is equipped with video surveillance, and our team is there 24 hours a day.
WHAT IS THE MINIMUM AGE REQUIRED TO BOOK ACCOMMODATION?
All residents must be at least 18 years old to be able to reside in our residence, or be accompanied by an adult.
TEH APARTMENT IS NOT SUITABLE FOR ME…
Whatever the reason, inform reception as soon as possible! We will do our best to find solutions!
solutions
CAN I CANCEL OR MODIFY MY BOOKING?
Yes, you can modify or cancel your reservation, the cancellation conditions are specified during your reservation. Reservations at the "non-refundable" rate cannot be canceled or modified.
WHAT ARE THE PAYMENT OPTIONS AVAILABLE ?
We accept Visa, Mastercard, American Express, cash, holiday vouchers, and checks.
WHEN IS MY CARD COLLECTED?
As part of a reservation at the "non-refundable" rate, your card is taken by the establishment when booking. For all other reservations, your card (if this is the method of payment you have chosen) will be debited on your arrival.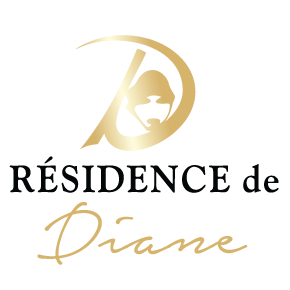 Diane Hotel Residence
SAS Résidence de Diane
3 route de Saint Simon
31100 TOULOUSE
 The reception team speaks French, English, Spanish, Portuguese and Arabic.
Codes GDS : Sabre : AC 219606 - Galileo : AC A4088 - Worldspan : AC 0E34 - Pegasus : AT E34 - Amadeus : AC TLSE34
Very beautiful aparthotel offering excellent comfort and service!